LUMBER & PLYWOOD
Millard Lumber has become one of the largest independently owned suppliers of building materials in the Midwest. This market presence was achieved by offering a broad range of products that add value to your building project. Our volume allows us to buy these products in a manner that supports the concept of value at an affordable price. If we don't have it in stock, we have the resources at our fingertips to get it for you.
• Dimensional Lumber from 2×4 to 2×12 Timbers from 4×4 to 8×8
• Boards from 1×2 to 1×12
• Available in SPF, Hem Fir, Doug Fir, Rough and S4S Cedar, Treated, Composite Decking
• Lengths from 8 foot to 28 foot
Certified Lumber
Millard Lumber is currently an FS Chain-of-Custody Certified Broker and can provide certification for most of its wood based construction products. The Forest Stewardship Council (FSC) is an international non-profit organization that promotes responsible forest management. Through the development of standards, compliance procedures and trademark recognition, FSC has become the forest certification of choice for green building programs. FSC Certified Wood currently qualifies for points under Leader in Energy and Environmental Design (LEED), the Green Building Initiative's Green Globes, the National Green Building Standard and other green building standards.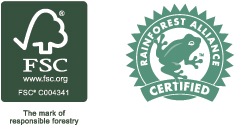 • OSB & Plywood Panels
• 4×8, 4×9 and 4×10 Sheathing panels, subflooring and underlayment
• Particleboard; MDF
• Tempered hardboard & pegboard
• Cedar Closet Lining
• Slotwall
• Finish hardwood panels in Birch, Oak, Maple