WHEN EXPERIENCE MATTERS
2017 Nebraska Lumber Dealer of the Year Award
We are proud to receive the 2017 Nebraska Lumber Dealer of the Year award from the Northwestern Lumber Association.
The award is presented to lumberyards in recognition of the dedication and commitment made to the lumber profession, industry and community.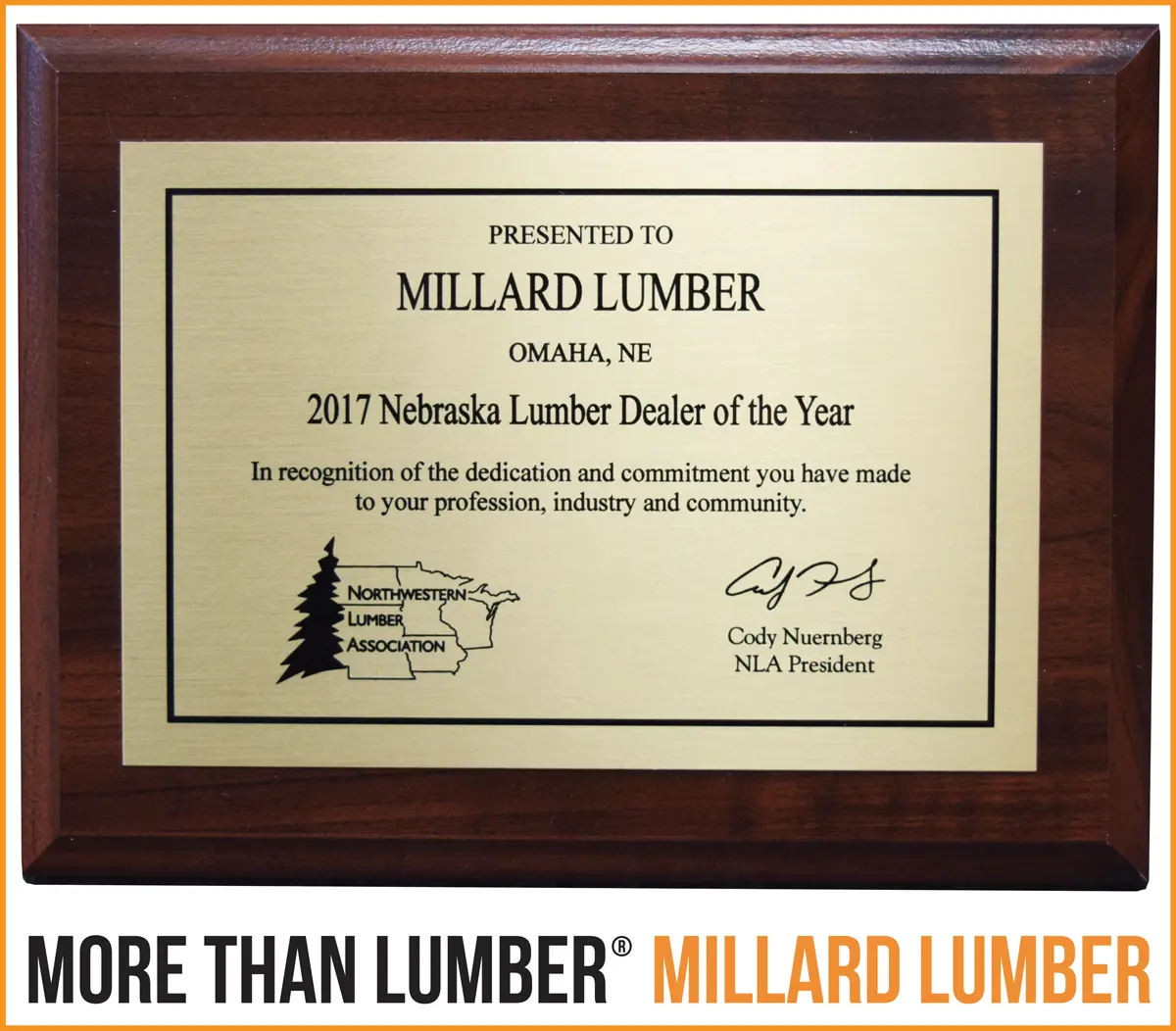 Eagle Award
Millard Lumber received an Eagle Award for our commitment to excellence during our partnership with NGC Group, Inc.
Project: The redevelopment of 52nd and O Street in Lincoln, Nebraska.
SCORE-Structural Component Operations Reaching for Excellence
SCORE is a certification program created for the structural building components industry at the request of SBCA members. The program is an over-arching umbrella certification program comprised of SBCA programs that many members are already using. These programs aim to provide you with methods to implement the industry's best practices. Each level of SCORE has a set of requirements.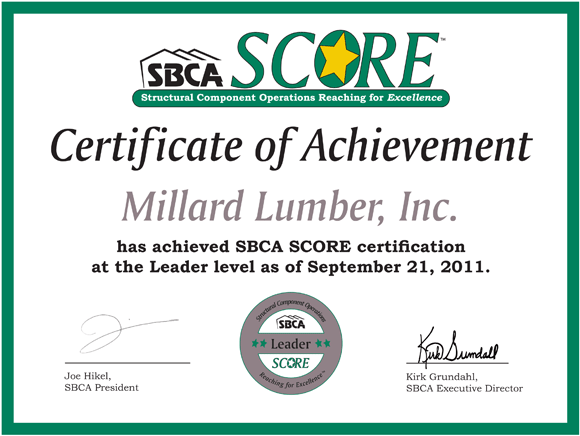 FSC® Certified
As a certified provider of Forest Stewardship Council® approved lumber products, Millard Lumber can supply the products and proper documentation for end users seeking to build in compliance with recognized LEED guidelines. LEED (Leadership in Energy and Environmental Design) is the nation's largest green building certification program.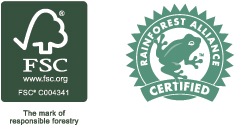 Safest Companies in the Greater Omaha Area
For 11 consecutive years, Millard Lumber has been recognized by the National Safety Council's Greater Omaha Chapter as one of the "Safest Companies in the Greater Omaha Area".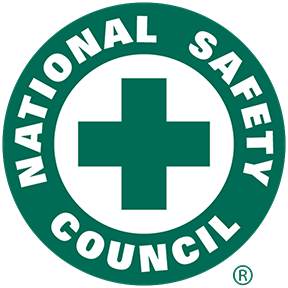 Best of Omaha
We've been voted Best of Omaha in Best Building Supply Store four years. Thank you Omaha for letting us serve your building material needs.