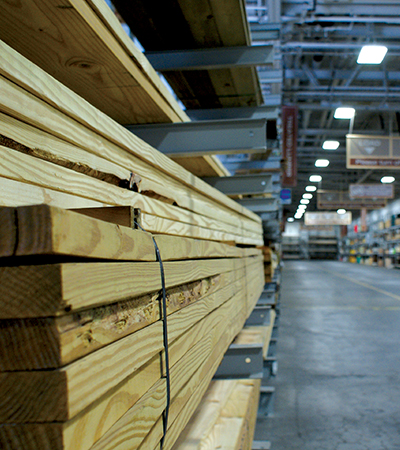 DRIVE IN.
LOAD UP.
CHECK OUT.
Visit us today and experience the savings with Millard Lumber's drive thru. We save you time and money by expediting your pick-up process. Simply pull up, pull in and sit back in the comfort of your vehicle while we load your order.
Call in your order to our Waverly or Omaha location, and we'll have it ready when you arrive or stop by and pick-up on the fly.
To discover more ways Millard Lumber can save you time and money, ask one of our knowledgeable professionals about our many installation services, Turnkey Building Solutions and Design Center Specialists.